Because access to good food is a basic human right that everyone deserves
At the heart of our philosophy lies the belief that everyone deserves access to good food. Our products are handpicked with the intention of bringing health and happiness to your lifestyle. As eco-friendly and nature-conscious consumers ourselves, we are dedicated to delivering a delightful experience that is authentic and true to our values. Our team of experts personally chooses the superior quality ingredients that go into our products, blending contemporized age-old wisdom with insights from homemakers and kitchen experts. We are committed to bringing you the very best in taste, nutrition, and quality, so that everyone can enjoy the benefits of good food.
Choose wisely...
Elevate your family's health and happiness
Nuts, Seeds, Flours, Grains, Spices and more...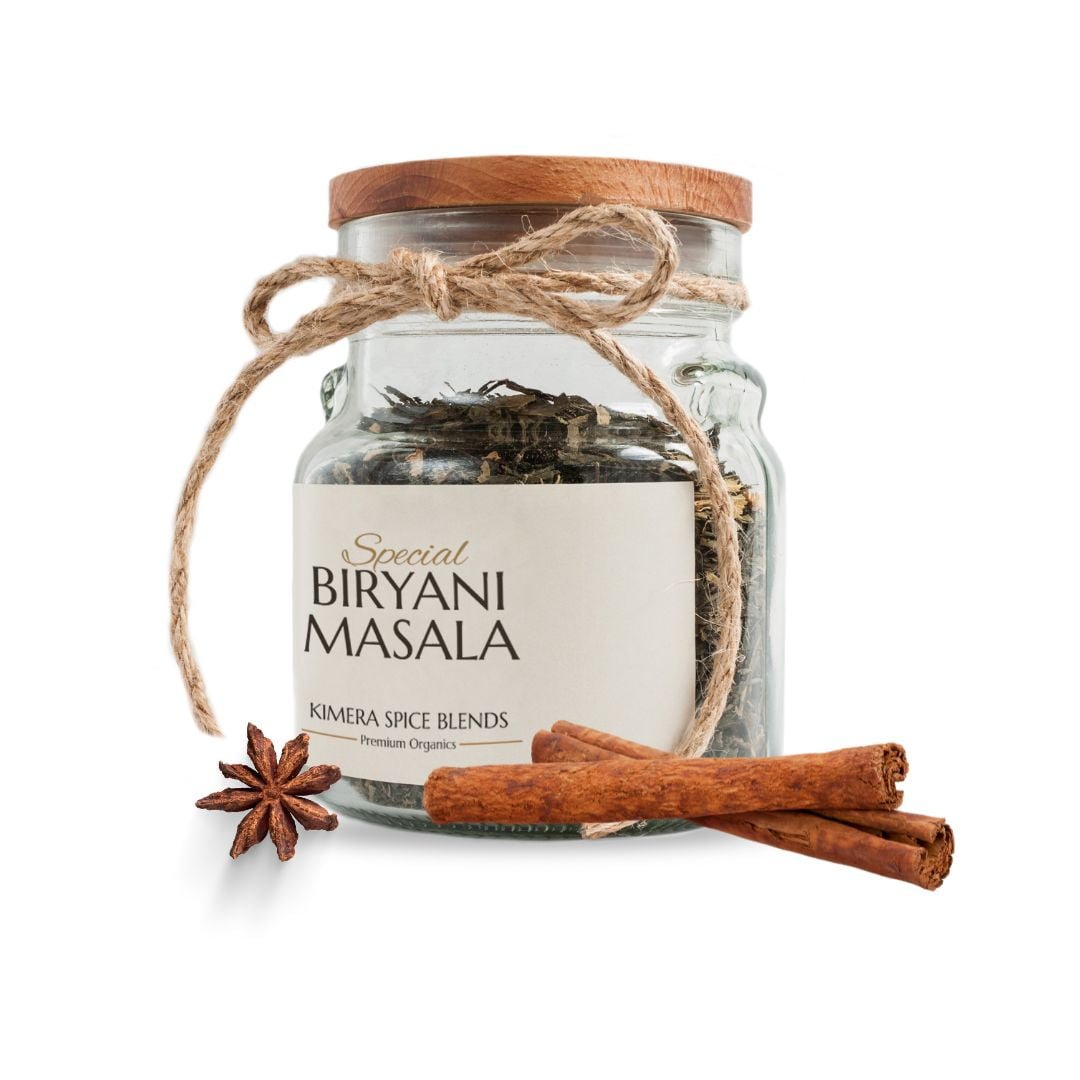 Experience the most authentic and flavorful biryani with our expertly crafted masala blend.
Our spice mixes are simply the best because we prioritize quality above all else. We source our ingredients directly from the farmers, ensuring that they are of the highest quality and freshness. Our spices are carefully selected, roasted, and ground in small batches to retain their natural flavor and aroma. We also use traditional methods of blending and roasting to create the perfect balance of flavors that is unique to each of our spice mixes.
CRAFTED WITH AGE OLD WISDOM
Our knowledge of ancient remedies and culinary techniques ensures that every product is carefully crafted to bring you the best of nature's bounty.
Turn over a new leaf. Rethink lifestyle, improve the well‑being of your family